About Brooklyn
Specialist knowledge
in digital and technology sectors
User-centred design
making our work intuitive for your users
Open and patient approach
supporting you to meet your needs
25+ years experience
available on demand
About Brooklyn
Connect now!
We'd love to hear from you and discuss anything that's weighing on your mind (or that next digital project you're looking to deliver)!
Clients
What they say
The latest feedback received from the people we have worked with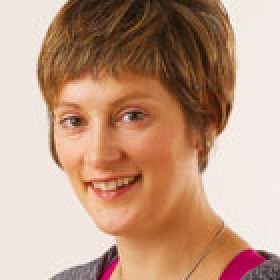 Having used Gregor's service for social media and clinic brochures, I have found that nothing is a problem, work is produced in a quick time and with several options to chose from. Not knowing much about what services and materials are out there, Gregor was able to guide me through the most appropriate one for my business and show me what would stand out the best. For me his design is fresh and functional. Gregor is a very approachable, honest, reliable person, who knows his profession well. I have no hesitation in recommending him and will continue to use his services in expanding my business.
Gregor offers incredible support for our online presence, event marketing and company branding of Killin Music Festival. Gregor has designed a website which is easy to use for customers and eye catching to those checking out the festival for the first time. His designs have always been just what we wanted, and any adjustments are always quickly incorporated. Always meeting deadlines, Gregor can turn work around incredibly quickly, meeting very high standards. The quality of his work is always second to none and I would highly recommend involving Gregor in any project.
Having secured Gregor's services to completely re-design our outdated website, as well designing our new marketing collateral, I would have no hesitation in recommending Gregor to any business, big or small, as his reliability, professionalism and adaptable approach to all aspects is excellent. He has very high standards which are always met with a quick turnaround, ensuring deadlines are always adhered to. Always happy to listen to our design thoughts, but at the same time making sure we are fully guided as to the best outcomes for us as a business. The upgrades and design work we have undertaken under Gregor's guidance has had a major impact on our business and we will certainly continue to make use of Gregor's services in the future to further expand our business.
Gregor is a man of many talents and executes often complex tasks across everything from design through to website construction with professionalism and speed. He is the go to man for technical queries and invariably impresses clients with his ability to hit the brief and meet pressing deadlines, whilst remaining calm and objective in his approach and manner.
Gregor is a technical wizard with a difference. What sets him apart from the pack is not just his ability, but the pace at which he can adapt to changing situations – picking up transferrable skills that would take others an age to learn. He is a dedicated and multi-talented member of the team.
Killin & District Sports & Leisure Club is a very small club led by a management committee and volunteers, with very little marketing knowledge. Our aim was to raise the profile of the club and under Gregor's direction we have made significant inroads with this. Unaware of what was available to us, Gregor took the time to ask what we required and guide us through the process of achieving our goal. Nothing was ever a bother to Gregor and I found him to be very approachable, honest and professional at all times. We are now just about to launch our brand new website and I would not hesitate to ask for Gregor's guidance in any future projects.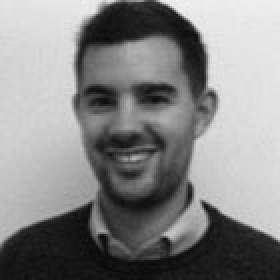 Gregor has an impressive ability to apply himself to a variety of digital marketing activities – and master them all. There is no doubt that our team and subsequently our clients have benefited from Gregor's expertise in digital analytics, website development and creative projects. A valued member of the team, Gregor has also contributed significantly to offline projects such as producing branding concepts and designing marketing collateral. It has been a pleasure working with Gregor.
Clients